Available in:

Norsk bokmål

English
Marius Holth – Biography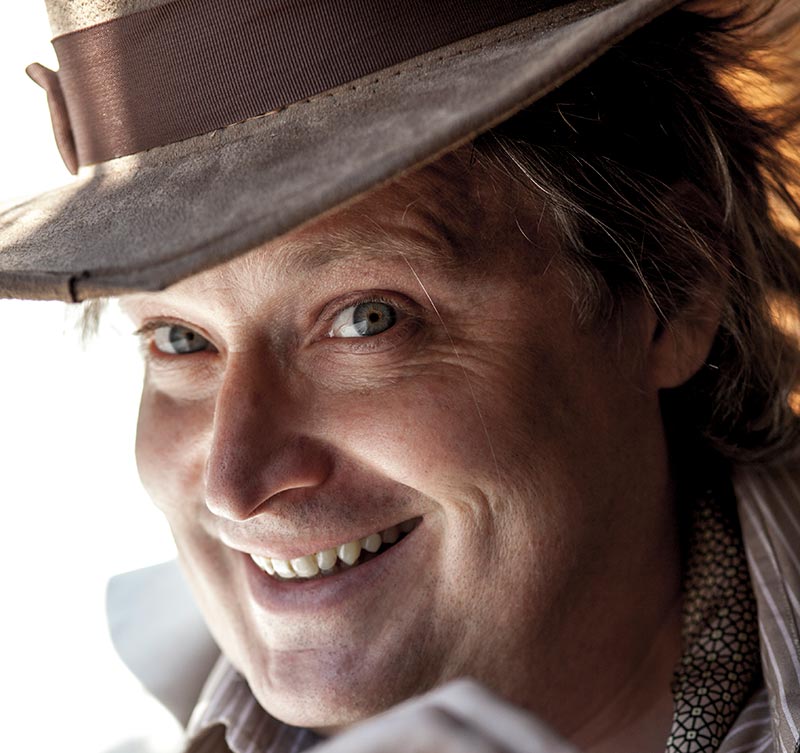 Marius Holth was born in Trondhjem in 1971 and grew up in the coastal town of Horten where he had early interest in music and song. During formative years he experimented with many creative expressions, made short films, theater and had great success with a photo exhibition from a journey to India in 1993. Marius became interested in the voice as an artistic expression during work with the audio poem "Ice Planet", where he was responsible for the script, direction and played the main role. Here he worked together with many famous Norwegian artists such as composer Maja Ratkje and actors Nils Vogt and Rolv Arly Lund. "Ice Planet" became historical in the Norwegian Radio Theatre.
Experimental voice use
Marius was a part of the environment around the Roy Hart Theater in France that works experimentally with the voice. He worked with teachers like Beate Myrvold, Carol Mendelson and Jonathan Hart. The focus for the work was to create a strong contact between the voice, the emotions and creative expression. This resulted in several experimental projects, including the opera "8 songs for a Mad King" by Peter Maxwell Davies, on the Oslo Opera Festival in 2006 and 2008. This modern opera is considered one of the hardest to take on because voice in this piece spans over 5 and ½ octave. The production was noticed by NRK and performed live on one of their stations. Marius did also several kontra tenor pieces and is one of the few male singers that have performed the soprano arie "The Queen of the Night" in the original key.
Passionate Interpretations
Marius also retrieved inspiration from the Czech gipsy singer Ida Kelarowa, which frequently visited Oslo. She was a door opener to gipsy music and its passionate approach to song. Marius started the ensemble "Cirkus Cameralla", which performs folk music and gipsy music in many different languages. He worked with musicians from the established Norwegian gipsy band "Storm und Drang". He also started the project "Brelsk" where Marius performs his own interpretations and Norwegian translations of the Belgian song legend Jacques Brel. "Brelsk" has had over 50 concerts all round Norway. It has been on several tours and played on everything from the Park Theatre to the Ministry of the Environment, and national radio.
Marius was one of 13 singers that was accepted in to the program "The Elite Class of Complete Vocal Technique" by Catrine Sadolin, which is considered as one of Europe's leading vocal coaches. He studied vocal technique on the CVT in Copenhagen in a total of 5 years. After the education he began to teach song and theatre in addition to a beginning career as an artist.
Queen fans from across Europe
Marius has made several stage projects in collaboration with Petter Anthon Ness, a producer who is well known in Norway. They have also worked on the show "Barcelona" which takes the starting point in is based on the legendary album with the same title, written by Queen vocalist Freddie Mercury. Marius performed Freddie Mercury's part in the show that also involved the Dutch soprano Karin Ten Kate, 30 choir singers and a band of 8 musicians. The show has had several large concerts in Norway and in Rotterdam in the Netherlands. The biggest concert was on the Freddie Mercury Memorial Day in Montreux in Switzerland, where the show got an amazing reception from several thousand Queen fans from across Europe.
Songwriter with a distinctive appearance
Marius has been active as a composer and songwriter for many years and an important part of his career has been to perform his own material. He has also written the children's musicals "Big Clown and Circus Fantasy" and the latest hit musical "Medusa Revolt" which was set up on the Manu Theatre in 2013. He has recorded the single "Wings of Silver" with Jan Erik Kongshaug, which is considered one of the world's leading sound engineers. Marius has created the stage show "Rambling Tree" where his own compositions is performed with a large ensemble. This is music with a strong social and humane commitment, inspired by several musical genres. Many famous Norwegian musicians such as percussionist Paolo Vinaccia, guitarist Hans Mathisen, viola player Jon Soensterboe and violinist Bjarne Magnus Jensen have been involved in this project. The music is arranged by Sverre Indris Joner and Petter Anthon Ness. It takes the audience on a journey through music and lyrics with many layers of meaning.
Cooperation with famous Norwegian musicians
Marius has also worked with the famous Norwegian producer Kim Edward Bergseth, which among other things won the Eurovision Song Contest in 2009 with vocalist Alexander Rybak. Bergseth was an important person in the making of Holth's EP "Fortuneteller" which is Marius' own compositions recorded with several known Norwegian musicians. It includes guitarist Geir Sundstoel, bass player Audun Erlien and drummer Martin Vindstad. Backing vocals are Kari Iweland and Kari Gjerdum, and FAME'S "Macedonian Radio Orchestra" among others. One of the songs are also arranged by Sverre Indris Joner, which is one of the most famous arrangers. "Fortuneteller" is being introduced to radio stations in both Norway and the United States. The record contains catchy tunes with lyrics portraying human relations.