Available in:

Norsk bokmål

English
Marius Holth – Wild Poem
Digital release friday 28.2
Marius Holth is a Norwegian singer/songwriter with a dynamic voice and unique musical sensibilities. His previous release, Fortuneteller, was added by 84
radio stations across the USA and Canada. Now he is releasing Wild Poem, an album full of catchy songs that are both original, poetic and have strong lyrics that
go straight to the heart.
New York award-winning musician William Trojani writes about Wild Poem: ''Marius Holth creates landscapes out of words, taking the listener to unexpected places with his fascinating juxtapositions of the everyday and the fantastical. All set to his original sense of musical composition. Wonderful!''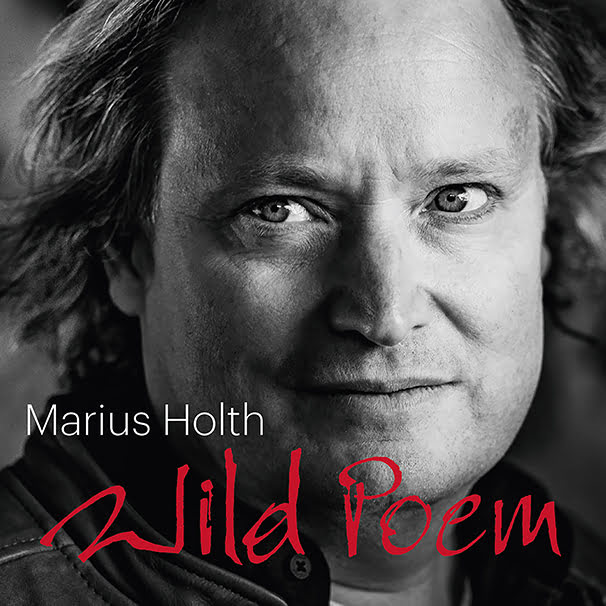 contains a well of inspirational, creative songs influenced by various musical styles. You Will find ''The Candidate,'' a disco driven song for driving and high intensity workouts, but with a strong Social critique hidden behind the beat; ''Imaginary Queen'' with its high fidelity, filmatic impressionism; And ''The Voice From Within,'' a beautiful rock ballad that was quiqkly added to 14 independant playlists On Spotify and already has reached a sizable audienc across the world. The title track, ''Wild Poem,'' is Inspired by a TED lecture on creativity and tells the story about a poet who is discovering a wild poem Roling over the hills.
was the lead singer in the international show Barcelona, where he performed the songs of Queen. The show's biggest audience was in Montreux, Switzerland, where Holth performed for about 4,000 Queen fans from all over Europe. Marius was selected as one of 13 singers to be part of the Catrine Sadolins "Elite class of Complete Vocal Technique." He has also worked with many established Producers and musicians, including Jan Erik Kongshaug, who is recognized as one of the leading sound Technicians in the world.
features some of Europe's finest musical talents. Producer Kim Edvard Bergseth has Several #1 hits in Europe and Asia. He was the man behind "Fairytale," which won the Eurovision Song Contest in 2009. Guitarist Geir Sundstoel is Norway's most prolific studio musician, having performed On recordings by more than 300 Norwegian, Swedish, and American artists, including Jimmie Dale Gilmore. Bassist Audun Erlien has performed with artists like Herbie Hancock and Rick Danko (of The Band). The drummer Alexander Pettersen plays with internationally established bands like the American country group Greasy Gravy. Wild Poem's melodies are catchy, and the lyrics give a unique perspective on world events, and meditate On basic human emotions that we can all relate to.
Marius Holth
Tlf: 922 46 645
mariusholth@yahoo.com
https://www.facebook.com/MariusHolth/